09 September 2021
How to Clean High Pile Carpet?
Rugs with thick piles, such as high-pile wool rugs or shaggy flokatis, are gorgeous to look at as well as warm It's possible that you won't be able to use a vacuum cleaner or rent a steam cleaner to clean them. In the 1970s, why did shag rugs go out of style? Because they're a pain to clean. Shag rugs have swallowed up entire plates of appetisers!
How to clean a shag rug with a thick pile?
No matter how clean a place is, dust and grime will fall on a rug and make it look dirty even if no one Airborne dust mites, pollen, and other allergens circulating in your home through windows, doors, In other words, even if you don't use your rug very much, you'll Fibers such as wool are severely damaged by dirt. By walking on a dirt-filled carpet, you contribute to the wear and tear of its fibres, as grit from sandy soil cuts the wool fibre. When was the last time you saw a worn-out Oriental rug? Eventually, sand will accomplish that. What makes wool fibres so important in rug-making are the same traits that might lead to wear and tear: wool is wonderful at disguising dirt.
If you wish to remove the dirt off the rug, utilise your vacuum's power brush head. For shag rugs, the easiest approach to clean them is to not use a vacuum at all but to shake them outside. On a railing, clothesline, or fence you can hang it up. You can also call three buddies around and have them each grasp a corner of the fabric Rug beaters, such as this robust yet flexible rattan variant, are still available. Keep in mind that dirt must be removed on a regular basis and that powerful vacuum cleaners might harm the fibres by pulling them.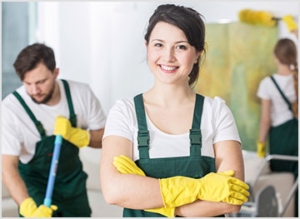 High pile shag rug cleaning: how to remove spills, stains, and stuck-on debris
As a result of its stain-resistance, wool is easy to hand-clean, The ideal initial step is to spot clean your rug. Flokati is a shaggy wool rug that can take a long time to dry out and mildew is a possibility. If you have a lot of foot activity, low pile wool rugs or wall-to-wall wool carpeting is a good choice because it is easy to clean The shag's design makes it difficult to clean.
Dirt removal and cleaning by hand are still the most effective methods. Companies that specialise in rug cleaning spend a lot of money on the correct equipment to clean the rug without destroying it. Hand-washing rugs are possible in certain companies' shallow, sudsy pools. As a result, the technique is time-consuming, but it is the only way to properly clean both the top layer of fibres and the beneath Most people.
Contact us for the best cleaning services in Melbourne at (03) 8610 6350, +61421830198.